03 October 2016
Marketplace paid plugins in closed beta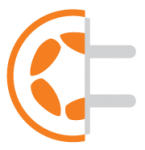 Corona Labs has been working hard behind the scenes to build out a marketplace where you, the developer, artist, or sound engineer, can sell your creations for other developers to use in their apps. Having a centralized, paid Corona Marketplace will give everyone a chance to share their talents and benefit from being part of a creative community.
Until recently, the existing marketplace only allowed for free plugins, but that's about to change. Starting October 5, we will begin a closed beta to invite a select number of plugin developers to offer their existing works as paid plugins. This closed beta will give us a chance to work closely with experienced plugin authors, refine processes, and make sure our back-end, administration, and dashboard screens are working seamlessly.
Our goal is to open paid plugins to all plugin developers by the end of October.
Finally, by the end of November, we hope to have the Corona Marketplace open for all asset types. That means you will be able to offer images, audio, templates, and plugins to the community and find everything you need to create amazing apps, all in one place.
This said, all stated target dates represent our current goals and they may change.
Conclusion
A paid marketplace is something we have dreamed of for a long time so we're very excited to see it close to becoming a reality. We are also eager to see what great assets and plugins you will create and share with the community. If you'd like to discuss this further, join us in the Corona Forums.