29 November 2017
Ludum Dare 40 starts this weekend
Ludum Dare 40 starts this weekend, December 1st, 2017. For those not familiar, Ludum Dare is one of the most popular game jams in the universe! The theme voting is currently going on now.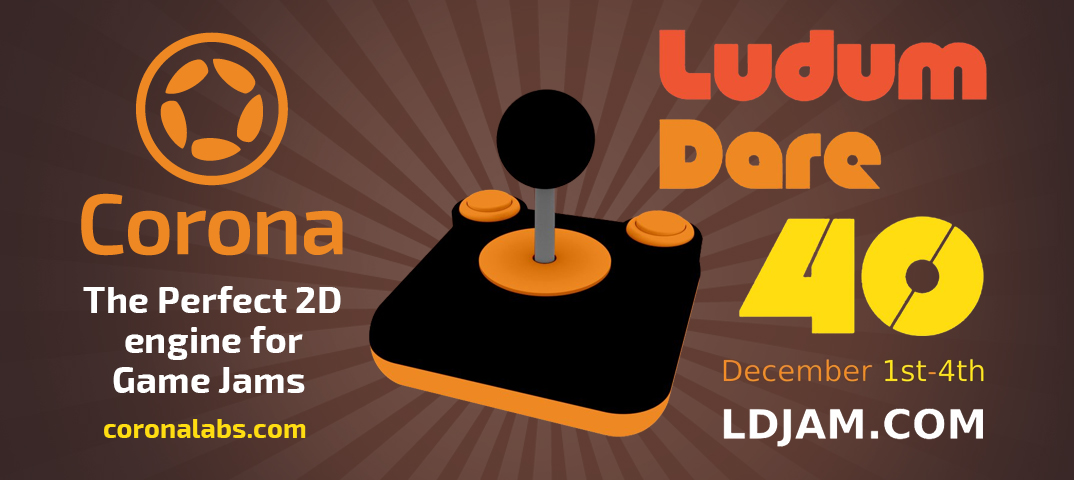 Corona developers have an advantage over other platforms with Corona's instant-update, no compile-time simulator. You can prototype your game jam projects faster than with other platforms.
It's also a great opportunity for Corona developers to showcase their skills in this global competition. Let us know in the Corona Forums if you're planning on participating!