02 May 2018
Corona and GDPR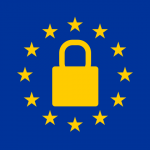 GDPR – or General Data Protection Regulation is a requirement from the European Union to assure that user's data is able to be managed by users. This requirement becomes legally enforceable on May 25th, 2018. There are many questions about what data Corona collects and how that data can be managed by developers and end users going forward.
We are working closely with our lawyers and a team of experts from Appodeal to make sure we are legally compliant and update all of our various policies. We suggest you take a few minutes and read Appodeal's recent blog post on the actions we are taking.
Stay tuned for more updates as they become available.