30 May 2013
Hangout Highlights: Displaying Green Throttle Controller Feedback In Corona SDK Simulator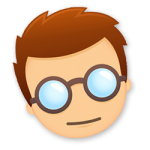 During Monday's Hangout, Ed Maurina showed how he gets Green Throttle controller feedback to display in the Corona SDK simulator. Normally, feedback is only visible when testing on the actual device, so Ed's code makes development using the Green Throttle plugin even faster. You can download the Green Throttle tools from Ed's website.
We also talked about using the new Zip plugin for downloading and using files as part of your app. Rob Miracle shared lot of great tips and if you haven't already, take a moment to read the Zip plugin tutorial. It's a good intro to plugins and the new Zip plugin functionality.
Watch the full Hangout for more geek fun.
Thank you for watching, we'll see you on next week's Corona Geek hangout!
Remember To Subscribe